Why Book a Mercedes Benz G63 Rental in Dubai?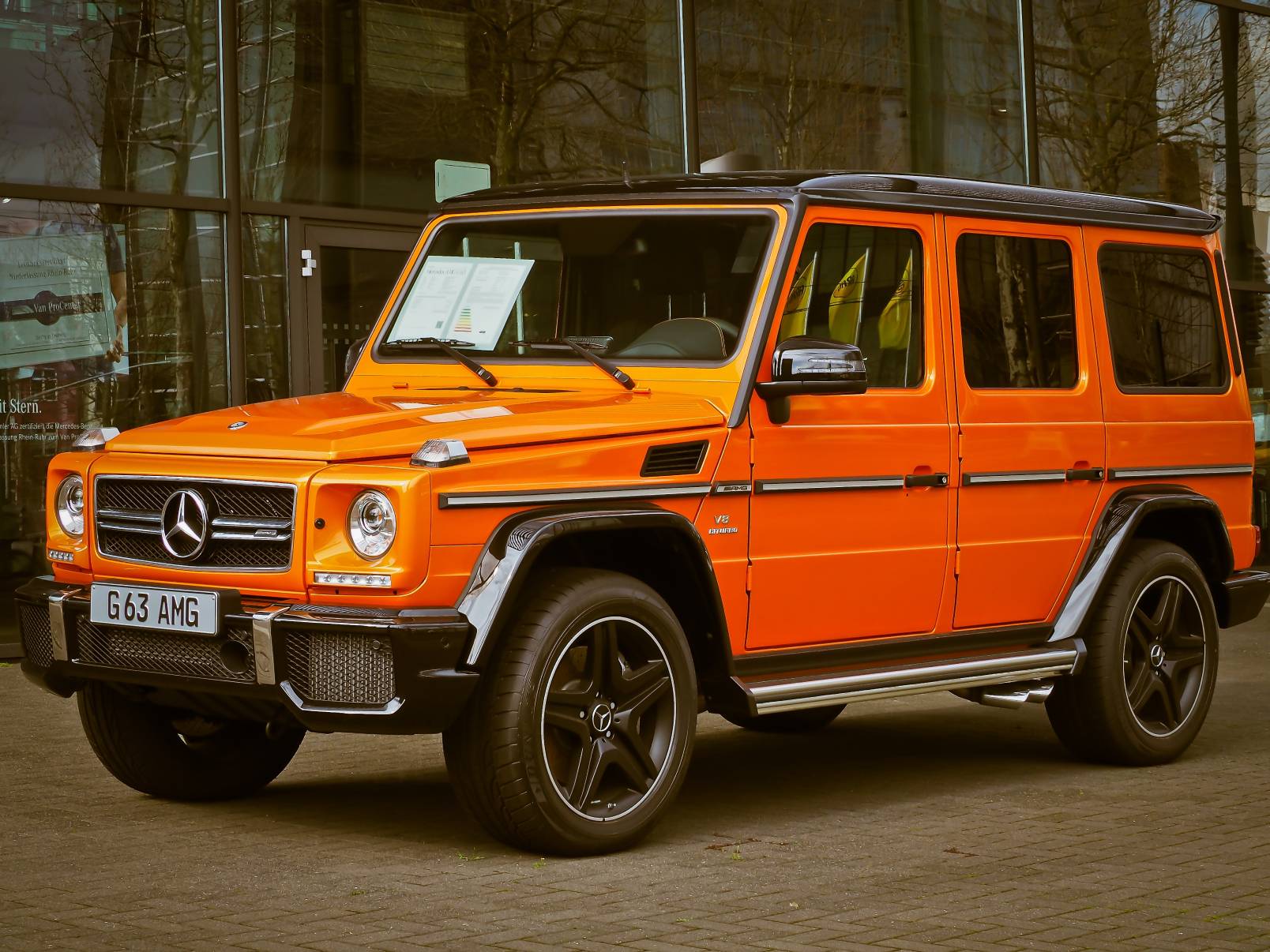 Why Book a Mercedes Benz G63 Rental in Dubai?
Dubai is among the richest city in the world. The city is home to 52 thousand millionaires and over ten billionaires. That's why it comes as no surprise that living in the City of Gold offers a lot of perks. If you're into the sprawling cityscape, the 5-star hotels and resorts, or the most expensive luxury cars, Dubai has got you covered.
Knowing that wealth and money is a common attribute in Dubai, it would be best to drive around in a luxury car. This is because when you visit Dubai, you'd be impressed to drive by tens and hundreds of luxury cars like Rolls Royce, Porsches, Ferraris, Lamborghinis, and more. And the great thing about it is that you can drive one for yourself without having to spend a lot.
However, not all of these cars are alike. If you're going on an off-road adventure, choose a Mercedes Benz G63 rental in Dubai. It is the perfect SUV for your needs and has trail-ready equipment to make sure you're on the go in every adventure.
The Best Features and Specs
Part of the Mercedes-Benz G-Class series, the AMG G63 is also known as the G-Wagon. It is a four-wheel drive luxury sport utility vehicle. Like most luxury cars, the G-Wagon is known for its exterior design.
Its roots trace back to the 70s, and over the years, only slight enhancements and changes were made to the model. This gives it a more iconic and stylish look like its older counterparts. However, the 2019 G-Wagon model offers a more refined and well-polished look as compared to its previous model.
Unlike other luxury cars for rent, a G63 rental in Dubai will surely be a great daily driver as you travel and bask in the beauty of the city. As a four-seater car, you can let your friends tag along with you and travel all in comfort. There's so much attention to detail in this car. It's all about the high-quality materials and the craftsmanship.
If you don't want the cramped feeling in an SUV and don't want to drive a sports car, the G63 rental in Dubai offers that balance. It has spacious legroom, providing maximum convenience.
The model also boasts a 12.3-inch touchscreen infotainment system. It has a secondary display of the same size for a convenient gauge cluster. All of these features make a G63 rental in Dubai a must-rent luxury car during your travels, be it for business or pleasure.
Is It an Excellent
Choice for an
All-Day Drive?
When you think about travelling to Dubai, you probably want to be on the road enjoying the captivating sceneries as you listen to comfortable music all day long. However, travelling all day can be tiresome, especially when you are going off the road. You will drive by rocky roads, bumpy hills, uneven terrain, and more.




The good thing is that Mercedes-Benz AMG G63 is built robust, so it can conveniently overcome any of these problems. Unlike the previous models, this supercar boasts a double-wishbone independent set-up. This combination performs much better on the road than previous cars, and the setup makes off-road travelling more stable than ever.
G-Wagon: Rating an A in Speed, Safety, and Performance
There is so much more about this SUV that makes it a powerful, fast, and luxurious vehicle to drive around town. With a horsepower of 571 and a monumental acceleration of 0 –100 in only 5.4 seconds, the G63 delivers in speed and performance.




You will notice the last three-quarters of the throttle unleash a barking beast that forces you deep into the leather seats. The dual side exhausts are mounted on both sides of the vehicle, so when you overtake a slow driver, they get a loud, in-your-face Gatling gun sound.




It is best to discover these features yourself by going to a Mercedes rental in Dubai and testing one out. You would fall in love with this car the second you get in and steer the wheel. As for the safety features, this model offers all the active and passive safety features, including a fully independent suspension. The G63 informs the driver way in advance when they are pushing too hard, so they'd have to roll and control it.
G63 Rental in Dubai: Driving Made Comfortable and Easy!
Driving a top-performing vehicle is surely on top of your bucket list if you travel to Dubai. Be equally excited and mesmerised as you take the G-Wagon out for a spin. If you want to experience the adrenaline of driving a sports car without spending millions, then Prestige Exotic Car Rental is the answer!




We are a luxury, exotic, and sports car rental based in Dubai, specialising in giving everyone a chance to drive top car models. Our fleet of luxury vehicles includes the most high-end car brands – from BMW, Mercedes Benz, Rolls Royce, Ferrari, Lamborghini, Cadillac, to Maserati. rent in dubai lb ft collision damage waiver renting a mercedes full tank luxury cars minimum age mercedes benz renting a car free delivery sports cars mercedes g class rental in dubai mercedes g63 g63 amg credit card car rental abu dhabi
Find Your Next Luxury Ride at Prestige Exotic Car Rental
At Prestige Exotic Car Rental, we help clients looking to showcase a luxurious lifestyle they've always wanted, giving them the best ride experience. Our team of professionals can also guarantee that our vehicles are spotlessly clean and well-maintained to perfection.

So, whatever luxury car you need for all kinds of occasions, we've got you covered. Reach us through these numbers: +971 58 900 8709 / +971 (4) 514 0073. You can also email us at info@prestigeecr.com. Our office is located at Aspin Commercial Tower- DIFC, Sheikh Zayed Road.
---
Leave A Reply
Your email address will not be published. Required fields are marked *