Why Are There So Many Exotic Cars in Dubai?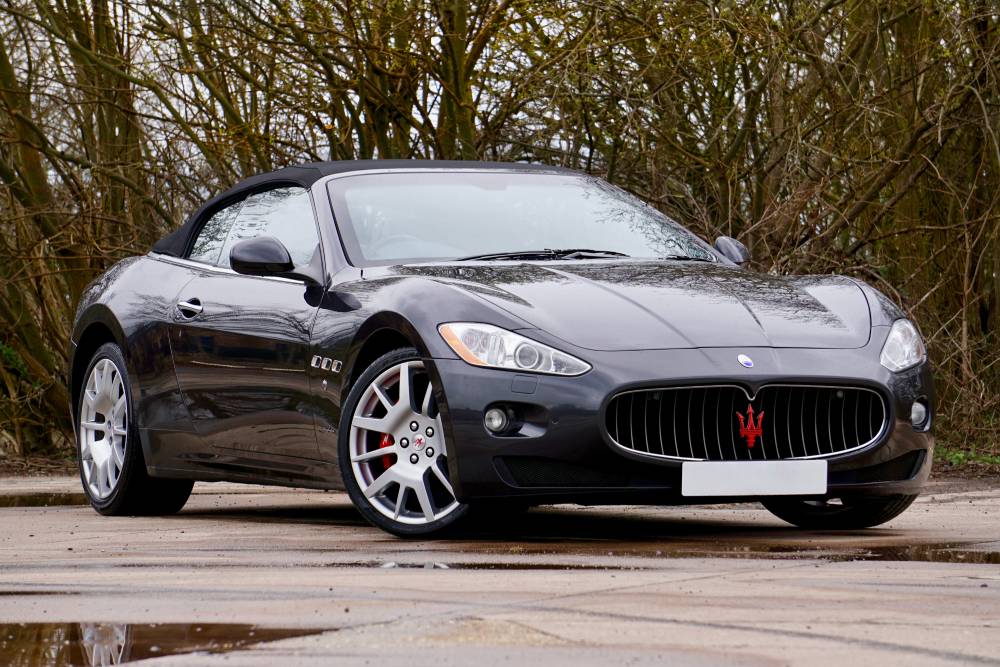 Why Are There So Many Exotic Cars in Dubai?
Dubai is a desert metropolis sprawling with luxury and a strong gearhead ethos, where sports cars and convertibles prowl the boulevards, driving across the tallest buildings in the world. Once you rock up to any fancy restaurant or valet area in one of the country's malls, you can't help but notice the sidewalks dotted with colorful luxury cars, supercars, and sports cars of all kinds.
In Dubai, owning or driving a sports car is not a rare sight. But why is that? If you've ever wondered why then you're definitely not alone. That's why we've made a comprehensive list of reasons there are so many exotic cars in the country.
1.

You can get the best deals in buying exotic cars in Dubai

.
Living in luxury means getting access to the most exotic cars in the world. For some, it is living the dream. While buying brand new luxury cars or sports cars in the UAE is still relatively expensive, you can get the best deals and promotions for purchasing these kinds of vehicles here in Dubai.




Some ex-pats and car enthusiasts will also buy these luxury cars secondhand because brand new ones can quickly depreciate over the first two years. For an instance, a new Porsche car can cost a whopping Dh 390,000. However, in just two to three years the price drops significantly to Dh250,000.




2.

It is accessible to purchase one.

The United Arab Emirates is inviting and extremely accommodating to luxury car owners. The majority of the people living in the country enjoy a better standard of living compared to any other place in the world. The high standard of living allows one to own nice things.




In fact, owning an exotic car in the country is a straightforward process. Plenty of people can avail of car loans with low-interest rates. Other than that, payments can be spread over a period of three, four, or even five years, depending on the loan terms.




3.

The country offers the best driving conditions.

One thing that you can immediately notice when you visit Dubai is its well-maintained road conditions. You'll be particularly in awe of the sprawling tall buildings neatly constructed in designated lots, giving way to safer roads. The streets are properly lit and clean, and you'll never see potholes on the highways or bumpy unkempt roads.




The metropolis is an excellent place to drive. That is why everyone has the freedom to take a ride on a shiny sports car without worrying too much about the traffic.




4.

You enjoy better pay and lower taxes.

UAE is among one of the countries in the world that offer better wages and salaries for their employees. If you're working in the country as an ex-pat, you can definitely score a luxury car.




Most of the time, jobs in the UAE pay quite well. If you are strategic with your salary negotiations, which most people here tend to be, you can score a well-paying job and be able to afford a luxury car. What's even more surprising is that there is no income tax in the country.




Unlike the US or UK, you don't have to pay taxes on what you've earned. So, all the money you earn from working is all yours. The VAT rate is relatively low at just 5 percent. This leaves many people with higher disposable income.




5.

Car insurance is relatively affordable.

The cost of insurance is among the many factors you need to consider when buying a luxury ride vehicle. In some countries, buying expensive cars will directly lead to hefty insurance payments. However, that is not the case in the UAE.




In Dubai, car owners enjoy low insurance rates, especially if they have been driving for a longer time. So, if you're a veteran driver, getting insurance for your luxury cars may be expensive but not as expensive as in Europe or America.




6.

Car theft and other related crimes rarely happen in the country.

You won't have to worry about parking your expensive car anywhere in the city. This is one of the best and most undisputed aspects of living in the UAE.




If you're an exotic car enthusiast, you won't have to stress about your cars being stolen, keyed, damaged, or vandalized. You can have total peace of mind knowing how safe this place is.




7.

Many car rental companies rent out exotic cars in Dubai.

UAE is among the countries with the highest number of luxury cars. However, not everyone owns exotic cars in Dubai, yet many people still crave the experience riding and driving a luxury car. That is why there are several rental companies, like Prestige Exotic Car Rentals, that offer car rentals across the country.




Renting out luxury cars is a booming industry in the city, and it is definitely more popular with tourists. They like to visit the country and indulge in a luxurious vacation getaway – staying in five-star hotels, driving exotic cars, and exploring the city's finest places.




However, some locals also want to dip their toes and experience riding and driving exotic cars, especially when they're celebrating special occasions, such as birthdays, weddings, and anniversaries.




Experience Luxury with Prestige Exotic Car Rental!

Driving an exotic car in Dubai is equally exciting and adrenaline-inducing. Do you want to experience the fun of driving a sports car without spending millions? Prestige Exotic Car Rental has got your back!




So, whenever you need a luxury car for all kinds of occasions, get in touch with us. To book your next ride, you can call us at +971 58 900 8709.
---
Leave A Reply
Your email address will not be published. Required fields are marked *