Supercar Rental in Dubai: How Does It Work?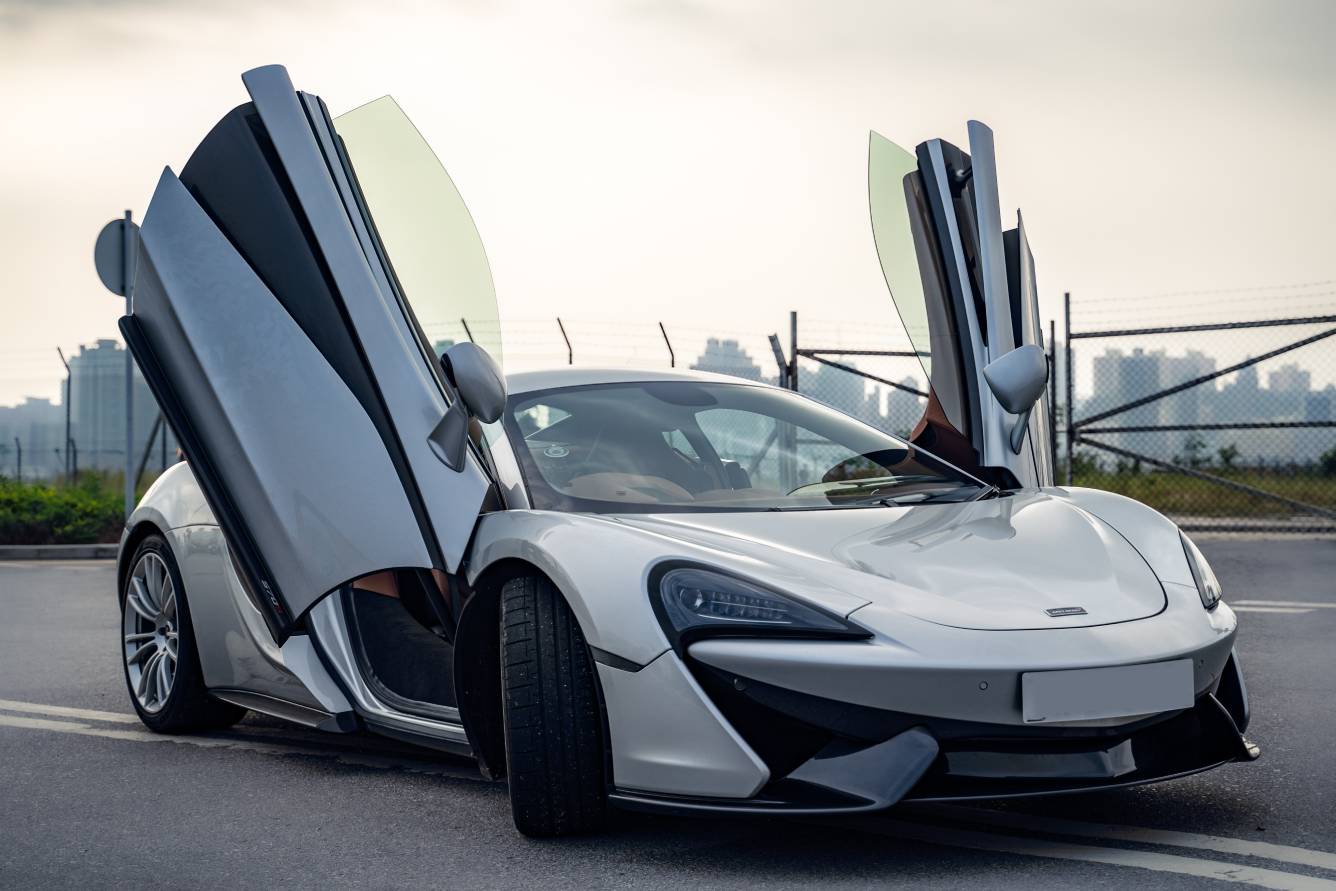 Supercar Rental in Dubai: How Does It Work?
Of course, renting a supercar in Dubai is ideal. The city screams road trips and fancy car rides. And if you're on your vacation in the Middle East, nothing is more exciting than ticking off an item on your bucket list.
Relying on public transport or even taxis when travelling for business or leisure can be a waste of your precious time. As you visit the best spots in the country, you should not worry about your ride. Don't compromise your comfort and avoid the stress of navigating new places and dealing with different cab drivers with supercar rentals.
Supercar rentals in Dubai are extremely popular. Almost every tourist knows that riding a premium vehicle in the country is a worthwhile experience. While finding a supercar rental in Dubai is relatively easy, the process might be quite overwhelming.
In this article, we will discuss all the things you need to know from booking, driving, to understanding how supercar rentals in Dubai work.
Experience a New Kind of Ride
The first thing you probably want to know is the type of supercar you want to ride. Since there are different kinds of premium cars, it all boils down to understanding what you need the car for. So, identify your purpose.




Are you planning to go on an off-road adventure? Are you travelling with family and friends? Do you want to just get out and about and party like the Arabian Nights? Or do you want to do all these and more?




Well, if that's the case, you should check out a line of luxury vehicles like the Audi A3, Audi A8, Audi A5, Audi Q7, Audi A5 Convertible, Mercedes-Benz E300, BMW 4 Series Convertible, Ford Mustang, Chevrolet Camaro, BMW M5, BMW 5 Series, and Infiniti QX80. All these cars are great options, and you can rent them for only AED 200 to AED 800 per day.




But if you're looking for a touch of excitement and premium comfort, cars like Porsche Cayenne GTS, BMW 7 Series, Range Rover Velar, Mercedes Benz Maybach S650, Porsche 911 Carrera 4s are surely up your alley. These car models are perfect for business trips, and they usually cost around AED 1000 to AED 2000.




Putting Excellence on Car Rentals
Moreover, you can also rent Lamborghinis and McLarens for only AED 2500 to AED 5000 per day. The pricing depends on the model you want to rent. Imagine being in Dubai and getting a chance to drive at least one of these supercars. Well, that is definitely a treat. All you have to do to drive and rent is to provide all the necessary requirements.



What Are the Requirements to Rent a Supercar?
The documents needed for supercar rentals in Dubai might vary per company. At Prestige Exotic Car Rental, we only need you to fill out a booking form and we'll contact you within 12 hours. If you want to book our fleet urgently, you can reach us on WhatsApp at +971 58 900 8709.




We'll only need a copy of your license to confirm your booking. The payments, including rental fees and deposits, should be settled upon car delivery.



Rental Damages: What Happens Now?
Accidents happen when we least expect them. When you've damaged your supercar rental, you're probably confused about how to deal with it. What's the right thing to do? Well, most companies insure all their supercar rentals. But this might still not be good news for you.




Rental companies may charge you an extra amount depending on the severity of the car. What's worse is they can even demand fees irrespective of whether you are at fault or not. So, before booking a supercar, make sure to read the fine print.



What About Previous Scratches?
Since the supercar is rented, it's probably been used dozens of times. This means that it can have a few minor scratches or dents. If this is the case, always err on the side of caution. Try to document everything you can see by making a video.




It's also a must to inform the rental company about the scratches. This way, you can avoid any inconveniences when it's time to return the rental vehicle.



When you're driving a supercar, you want to hear it throttle full speed and enjoy its maximum capabilities. But you should always consider the speed limit. The usual speed limit on the wide roads of Dubai is relatively faster compared to anywhere else in the world. The speed limit on the highways is at 100 to 120 kph and on the interior streets, it sits at 40 to 60 kph.




Always follow the speed limit and avoid going below or above it; because if you do, you'll be facing serious problems.



Where Can You Rent a Supercar?
Since supercars are extremely easy to find in Dubai, you'll be overwhelmed with hundreds of rental companies offering the same service. But you don't have to be. You can sift through the choices and choose only the most reputable ones like Prestige Exotic Car Rental.




For many years, we have served a lot of satisfied clients, all of whom come to us whenever they need a luxury car rental in Dubai. Our professional team guarantees to meet the needs of our diverse clients by providing custom solutions to their unique requirements.




At Prestige Exotic Car Rental, we put a premium on customer satisfaction and safety, which is why all our exotic vehicles and supercars are checked and well-maintained before the booking. For more inquiries on our service, call us at +971 58 900 8709.
---
Leave A Reply
Your email address will not be published. Required fields are marked *