What's the Best Supercar Rental in Dubai?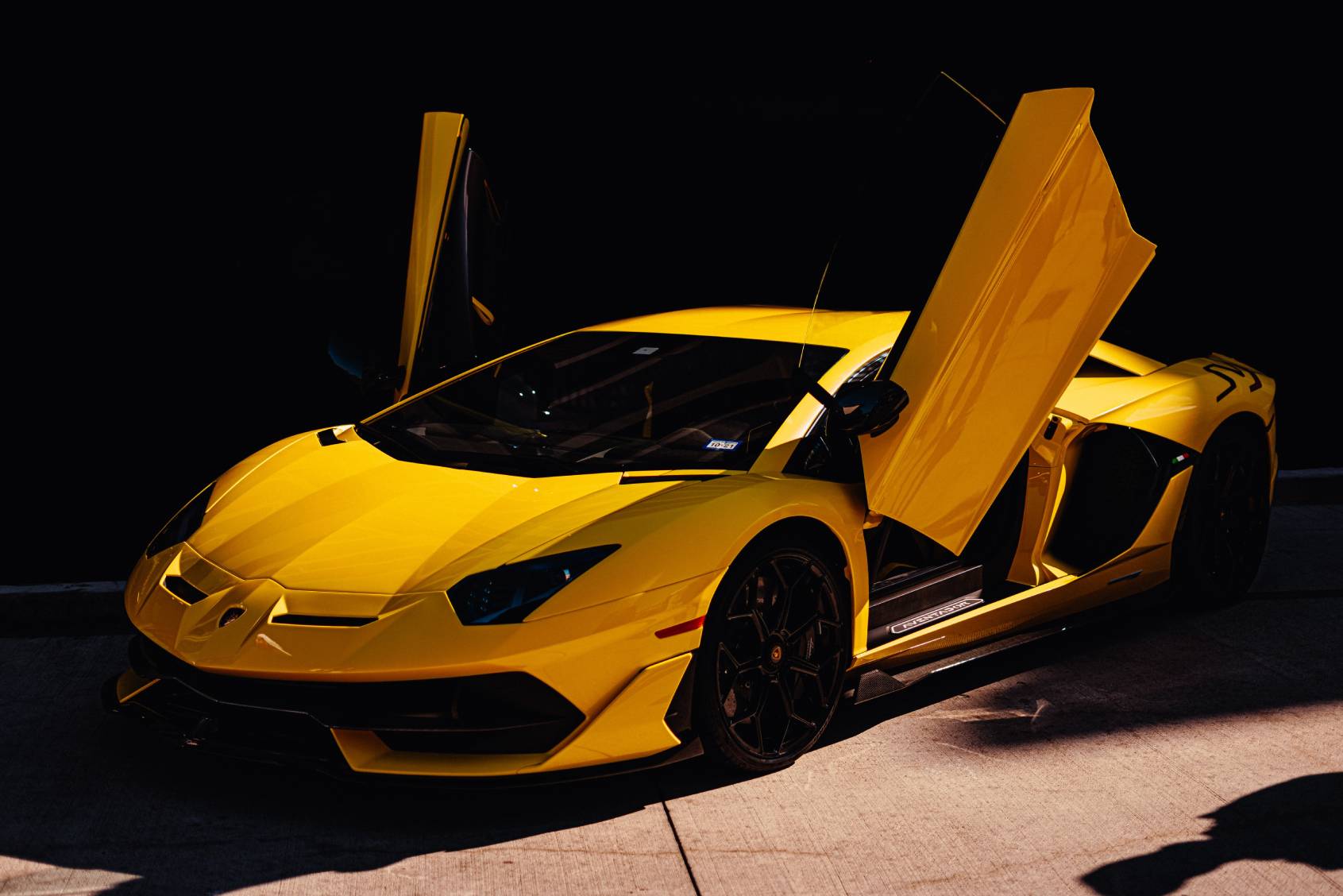 What's the Best Supercar Rental in Dubai?
There's a lot of buzz about the best supercar rentals in Dubai. And it comes as no surprise that you'll see dozens of premium sports cars on the streets. But what defines a supercar? Is it the speed? How about the price? Or is it the exterior look?
Well, the truth is defining a supercar based on one category is extremely impossible. Over the years, the difference between sports, GT, hyper, and supercars have significantly become blurry, even to the point of indistinguishable.
But if you're a huge fan of supercars and you're currently planning to travel to Dubai, you'd probably ask: what's the best supercar rental in Dubai? Fortunately, we've got you covered.
Here's a list of some of the best supercars you can drive and rent out while you are in the City of Gold.
1. Audi R8
Riddled with premium features, Audi R8 is among the best supercar rentals in Dubai. You'll be in awe of its technology and performance. With its super-sharp steering to boot, the Audi R8 is an incredible showstopper. It drives perfect on lurid tail slides and is a great daily driver when you plan to stay in the city for a long time.




It also offers incredible levels of grip and balance. Among all, it boasts a high-quality interior with a 12.3-inch virtual cockpit display. All these features make the Audi R8 a must-ride supercar.




If you're planning to rent one, Prestige Exotic Car Rental has got you covered. You can drive around town and enjoy comfortable riding for only 2,250 AED a day.



2. Ford Mustang
One of the ultimate classic supercars, the Ford Mustang sports a small rear deck and a long hood. It owes its popularity to its iconic exterior design. The advanced magnetic dampers also allow drivers to quickly switch between a softer suspension setting for everyday driving to a firmer setting.




What's interesting is it highlights a one-touch button system that can go from a quiet setting to a roaring vocal driving mode. You can enjoy all these and more just for 900 AED per day. That is relatively one of the most affordable prices you can get to drive a supercar.



3. Lamborghini Aventador
Are you a Lambo fan? If you are, then the Lamborghini Aventador is the perfect supercar rental for you. Lamborghini is known for its premium built and exotic design. All of which are evident on the Lamborghini Aventador LP700.




This supercar boasts a familiar angular exterior, a brand new 6.5-litre V12 developing 691 horsepower, and of course, a top speed engine. What's more? Its notable scissor-styled door screams world-class. Many supercar enthusiasts even tagged the LP700 as a special breed of its own.




The Aventador doesn't hold back and is one of the most radical-looking vehicles you'll see on the streets. This raging bull lives up to its name; it's an all-wheel-drive that can excite you on a whim – whether you're driving or on the passenger seat.




If you're interested to rent this supercar while you are travelling in the city, you can book it for only 6,200 AED.



4. McLaren 650 S
When driving supercars, many enthusiasts are looking for the right balance of comfort and excitement. The McLaren 650 S offers that and more. It is exhilarating in every way, making it a popular choice for first-timers. The 650 S ticks off every box on your list of expectations. Aside from speed and power, its elegant interior is the star of the show.




More than that, it's also not intimidating to use. So, if it's your first time driving a supercar, you won't feel overwhelmed with a complex cabin filled with buttons. It also tackles corners in a flat and neutral manner, inspiring confidence even to first-time supercar drivers. It is never scary to drive even during the acceleration. This only means that this car lives up to its name.



5. Ferrari Portofino
Ferrari is a household name for sports cars and it's obvious why. For people who enjoy a deep appreciation for the marque, the Ferrari Portofino is an uncompromising choice. Its spacious 2 + 2 interior seating is perfect for road trips. And if you want to bask in the city's fine weather while travelling, the retractable hardtop comes in handy.




Its front mid-engine layout and distinguishable looks highlight the true and exquisite Ferrari brand. Among all the supercar rentals in Dubai, this has a usable, high-quality cabin for you to relax and chill in.




If you're looking for a dynamic, all-conquering ride, rent a Ferrari Portofino. It only takes a drive to fall in love with this car. For only 3,400 AED a day, you can feel like a true celebrity driving in your own Ferrari.



6. Mercedes Benz GTS AMG
The Mercedes Benz GTS AMG exudes a powerful appearance and timeless elegance. Its muscular read end, wide track and large wheel suit Dubai's highways. More than anything, it offers a dynamic balance of sophisticated driving and pure-bred motorsport.




With a top speed of 312 km/h and an acceleration from 0 to 100 km/h in 3.8 seconds, this vehicle is truly fit for those who are adventurous and sporty at heart. The handling can be extremely sharp, but less intimidating than you'd expect it to be. It is incredibly comfortable and quite civilised on long trips as it is on the racing track.




Interested to get a hand on the Mercedes Benz GTS AMG? You can rent it out for as low as 2,500 AED per day at Prestige Exotic Car Rentals.
For the Best Supercar Rentals in Dubai, Choose Prestige Exotic Car Rental!
Here at Prestige Exotic Car Rental, we are committed to delivering memorable ride experiences to all our clients. For many years, we take pride in providing the highest quality of customer service to our customers throughout the United Arab Emirates.




With our rental solutions, you get to drive the latest and top car models at the most cost-effective price. So, if you always wanted to drive a supercar, like Lamborghinis, Maseratis or luxury vehicles like Bentleys, and Cadillac, we've got your back! Let's turn your dream into reality and book a ride with us.




Check out our fleet of luxury and sports cars now! To book our vehicles, you can call us at +971 58 900 8709.
---
Leave A Reply
Your email address will not be published. Required fields are marked *