9 Features of a Lamborghini Urus Dubai Rental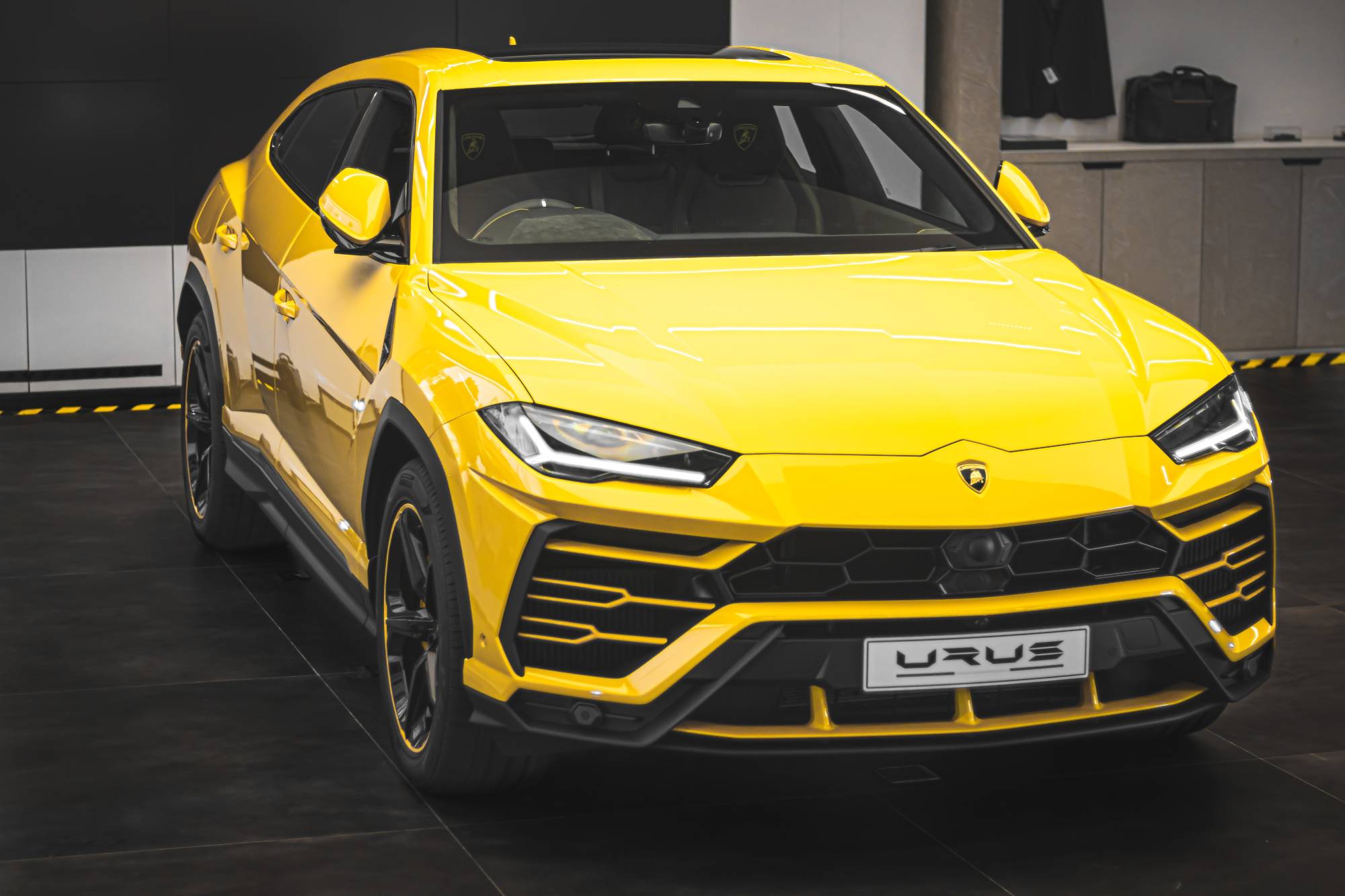 9 Features of a Lamborghini Urus Dubai Rental
If there is one car brand that everybody loves, it's Lamborghini. Who could deny the

charisma

that comes with

this luxury brand?
One Lamborghini model that has gained a lot of praise is the Lamborghini Urus. It is one of the cars that we offer here at Prestige Exotic Car Rentals. If you are looking to hire our Lamborghini Urus Dubai rentals to drive around the city, do call us now!
Their Lamborghini Urus
When it comes to renting cars in Dubai, you want a model that brings you around smoothly. And for you, the most popular choices would be the Buick Enclave and the GMC Acadia. But if you want to experience driving in the Fast Lane, the Lamborghini Urus is the supercar for you.




With the Lamborghini Urus, you get the functionality of an SUV without sacrificing the charm that the brand is known for. You can freely take this model wherever you like. So, if you are in a city where you need to ride around, do it in style by getting a Lamborghini Urus rental.
What Makes It Special?
There is always something that makes a car special. And for the Lamborghini Urus, there are many features it can brag about. This car has the beauty of a sports car with the reliability of an SUV. This is indeed a game-changer when it comes to sports cars.




Renting a car like this would be perfect. It's got both luxury and functionality. If you are still unsure if you should get a Lamborghini Urus Dubai rental, here are some things that make the Urus special:
1. Super SUV
The most amazing thing about this car is that it is an SUV. It is equipped and designed to run in tracks, sand, dirt, and even snow. Being a four-seater, bearing enough space for grown adults, this car promises comfort. But let's not forget that this is a Lamborghini. This means it's not just an SUV but a

s

uper SUV.


2. Turbo Engine
Lamborghini has always used the V10 and V12 engines on their cars. But with the Urus designed to be an off-road car, they needed an engine that

is

light and powerful. Does this mean that the Urus is not as good as other Lamborghini models? Not at all. This just means that the brand is opening up to new horizons.


3. Speed
True to its Lamborghini heritage, the Urus is a fast car. Running from 0 to 62 mph in 3.2 seconds, you will surely need to hold on if you are driving this car to its maximum performance. With every acceleration, twists, and turns, you will

feel the adrenaline this car can bring.





4. Performance
When you get a car like this; you expect it to perform outstandingly. And with the Urus, you can expect just that. Geared up to take on asphalt and gravel, you are certain that the Urus is the car you can take anywhere. With an astonishing air-suspension system, you can even take this car with you to the dunes in Dubai.



5. Wheels and Brakes
For a car that is made to go off-road, you expect the wheels to be very durable. That is why the Urus uses 21-inch wheels to take you wherever you need to go. These wheels are made to give the rider a seamless drive. It is also paired with large carbon-ceramic brakes to help you make the stops.


6. Weight
Sometimes, a car's weight can be a problem

, e

specially if the engine isn't that powerful. But with

Urus, you are given the perfect power-to-weight ratio.

This supercar

weighs under 4,850 pounds. Even with a weight like this, the car can still

achieve

maximum torque. This is also the reason why the engine used for this is the V8.


7. Sound System
You can't deny the fact that a good driving experience includes listening to great music on the road. If you are planning to ride around Dubai, the Urus is perfect for you. Crafted with the Bang and Olufsen sound system, you can get 3D sound technology while you drive
, n
othing like jamming along to your
favourite
songs while on the road.


8. Exteriors
The first thing that people notice about your car is its design. In true Lamborghini fashion, the Urus is crafted to look like a showstopper. You can still see the signature details that make it a true Lamborghini. With big wheels and powerful vents, this super SUV is a prime example of elegance and functionality.


9. Interiors
Another reason why the Lamborghini is considered to be a showstopper is because of its interiors. The inside of the Ur
u
s is the lovechild of fine Italian craftsmanship and state-of-the-art technology. You won't ever miss out on the luxury that is offered by the Lamborghini brand as you sit and drive the Urus.


Is It Worth It?
When travelling to a place like Dubai, you want to experience convenience. And one of the most convenient ways to get around is by getting a rental.




So, is the Lamborghini Urus an ideal car to get? With the special features listed above, who's to say it isn't? You want a car that can give you the full experience. This means that by getting a Lamborghini Urus as your rental car, you get the comfort and luxury most people miss out on.



Rent A Car With Us
At Prestige Exotic Car Rental, getting our customers the best cars is our priority. And the Lamborghini Urus is nothing less than perfect.
---
Leave A Reply
Your email address will not be published. Required fields are marked *